FATHER OF UNDERSTANDING CANCER
Eighty years ago, Dr. Otto Warburg won a Nobel Prize for the disease-fighting research he did, showing that cancer is caused by the lack of oxygen and the fermentation of sugars. He found that cancer cells could not survive in an alkaline environment. This was so ground-breaking and such thorough research as to win him a Nobel Prize.
However, we forgot his research and got dependent on complex medicines we see everywhere around us.
MOLECULAR HYDROGEN ANTIOXIDANTS 
Almost after 100 years, molecular hydrogen antioxidants have now been found to contribute to fighting cancer and over 150 other known diseases. just google, hydrogen water benefits and you will see tons of information on molecular hydrogen and its benefits.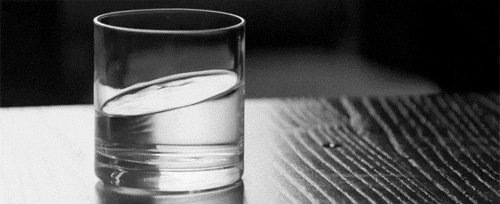 HOW HYDROGEN ANTIOXIDANT WATER HELPS WITH SO MANY DISEASES?
Now you must be wondering, how can be hydrogen water so much beneficial and what it can actually do.
1. IONIZED WATER (PACKED WITH HYDROGEN ANTIOXIDANTS) IS ABLE TO HELP:
Fight free-radicals.
Un-trap fats, fats actually are protecting us from the harmful effects of the toxins they have bonded with, and when enough buffering is present the body "feels" safe to release them.
Keep the intestines and colon healthy. This means it helps the cells of the intestines and colon and helps the good flora within it. The colon and intestines are very influential on the body's overall health and immunity.
To keep plaque (hardening) from forming inside blood-vessels.
Buffer toxins (which are usually acidic) and help them release from cells, tissues and organs.
Prevent the dangers of dehydration.
2. EXCESS BODY ACIDITY IS CAUSED BY:
Lack of exercise.
Over-exercise.
Sometimes possibly genetics, although many people (including myself) feel that drinking ionized water has helped them defy genetics.
Stressful lifestyles.
Junk food or poor diet.
3. EXCESS ACIDITY IS AT THE ROOT CAUSE FOR MANY DOZENS OF DISEASES. IT CONTRIBUTES TO:
Obesity.
Fungus.
Cancer.
Pathogenic diseases.
Bone density loss.
A body that is pH-balanced and healthy will most likely not develop stomach, colon or other diseases, but even after the onset of, let's say, heartburn, indigestion, acid-reflux, and ulcers regular consumption of alkaline ionized water has been known widely to help or even reverse it. So what are you thinking, buy your own alkaline water ionizer today and start living a healthier lifestyle.